Best Dessert In Charleston, SC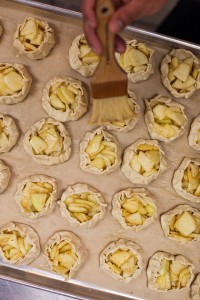 So, you've had your fill of our incredible Carolina Cuisine. But you saved room for the most important part of the meal, right? Don't miss the delicious dessert options here at Stars! To keep things exciting we love to surprise our guests by offering new desserts each week. You can enjoy elevated, exciting and oh-so flavorful treats like Charleston Pluff Mud Pudding, "White Lightning" Lemon Crème Brûlée and Smoked Chocolate S'More Pie. And be sure to check the menu each time you come in, as you're sure to find something new. Come experience what some have called the best dessert in Charleston, SC!
Exceptional After Dinner Coffee
There's nothing like a bold cup of coffee to pair with dessert—or to simply enjoy as an after dinner treat. Somehow both soothing and invigorating, this is the perfect beverage to round out an amazing meal. Order a round of coffee for the table! Brewed in a French press, we serve the finest coffee that is carefully selected to pair with our dishes and desserts.
Nightcap Anyone?
The meal's ending, but that doesn't mean you have to leave! Keep the good times going with a nightcap or two or three. You'll find excellent ports and sherries that pair wonderfully with dessert. But there's plenty more available on our extensive drink menu to suit any beverage aficionado's tastes. From an expansive wine list and a full range of craft beers to an always exciting cocktail menu and virtually any spirits you can think of, you're sure to find your favorite vice.
With so many great drinks and delights, why not treat us as your local dessert bar in Charleston, SC? Whether you're looking for a full dinner or not, feel free to join us for dessert and drinks any night of the week! Your taste buds will thank you.