Stars is proud to be featured on OpenTable's list of the best contemporary American cuisine restaurants in Charleston! There's so much to love about our Rooftop Bar and 1930s Style Grill Room, located in the heart of Charleston's charming downtown dining and entertainment district. Join us tonight to see what all the buzz is about!
Contemporary Carolina Cuisine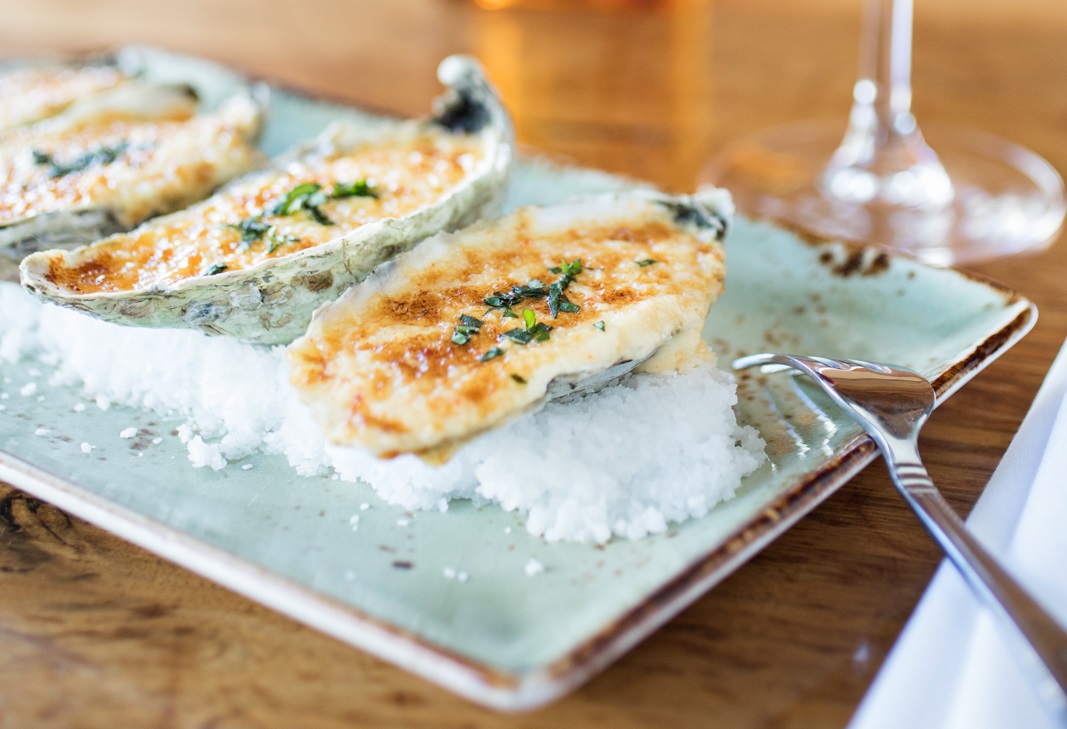 Rated 4.5 stars on OpenTable, our patrons recognize that there are so many things that make Stars among the best in Charleston. One is certainly our contemporary Carolina cuisine. Classics on our dinner menu include Bacon Cheddar Tots, Truffle Lobster Fettuccine, and Shellfish & Grits.
Our weekend brunch is popular among locals and tourists, as is our happy hour, which features a selection of our house wines and beers and some of our favorite appetizers like Crab Cake Sliders and Baked Oysters "Bingo".
1930s Style Grill Room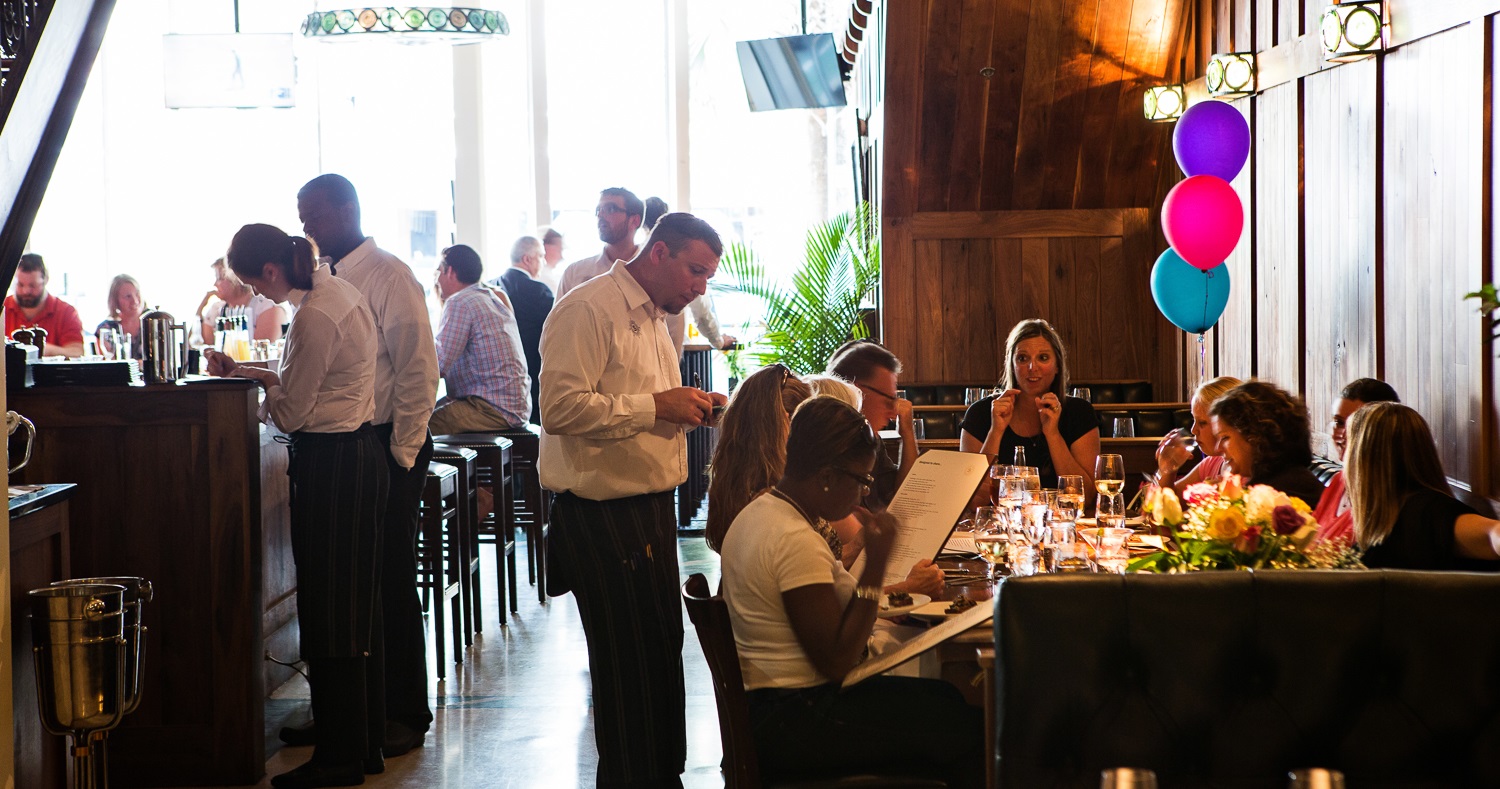 We're noted as being especially "Good for Groups" on OpenTable, and it's for good reason. Our breathtaking open grill room is always bustling and features an exhibition kitchen. Every seat in the house has a great view of the kitchen, so everyone gets to see the action going on as our unique dishes are being prepared by expert chefs. It's all part of the Stars experience!
A One-of-a-Kind Rooftop Bar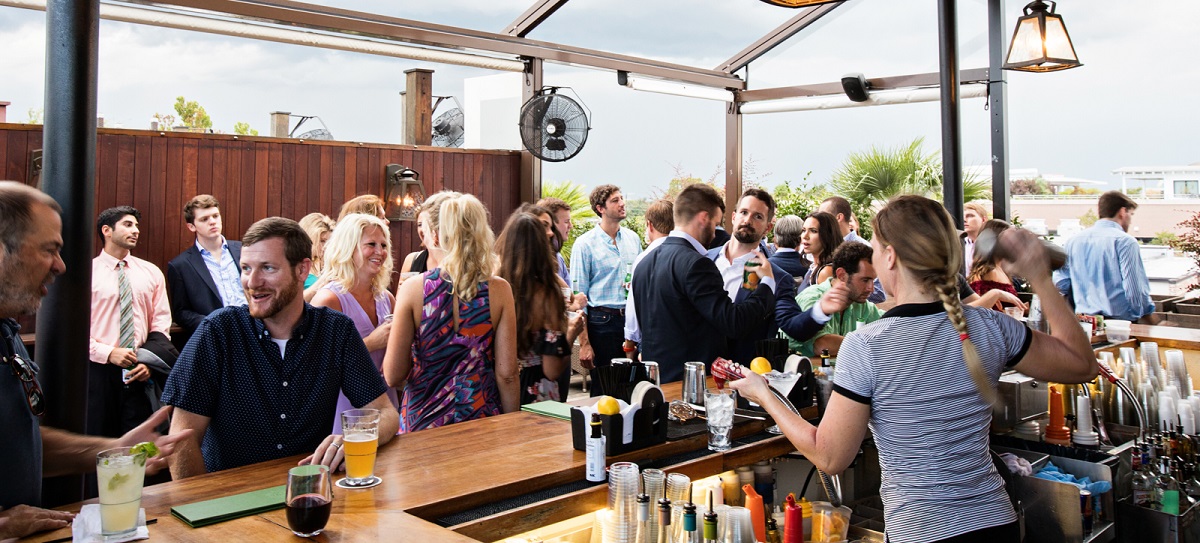 Our unique rooftop bar makes Stars a favorite destination of patrons. Our rooftop bar offers an impressive menu of signature cocktails and your other favorite beverages paired with 360-degree views of beautiful downtown Charleston. Enjoy the scenery and the libations from our reclaimed Tigerwood bar, and you'll understand our impressive OpenTable rating!
Visit Stars with a Small or Large Group Today!
Come see for yourself why we're ranked among the best of Charleston's contemporary American cuisine. In the heart of downtown Charleston, Stars offers unique menus, featuring contemporary twists on Carolina classics in the authentic ambiance of our grill room or the outdoor beauty of our rooftop bar. Reserve a table and see for yourself!