Stars – Charleston, SC Bar & Grill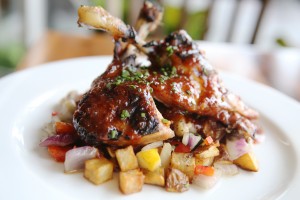 Stars Rooftop and Grill Room offers a variety of menu options and dining experiences that are unique among the crowded Charleston bar and grill scene. Head Chef Manuel Sequeira has crafted a menu that includes dinner, lunch, and brunch service complete with extensive drink and dessert pairings. With a culinary eye turned toward the very best of Carolina Cuisine, Stars focuses on regional favorites sourced from local areas. From Charleston brunch classics like Shrimp and Grits to traditional dishes like Filet Mignon, the menu at Stars is as wide as its setting.
Exciting Ambience With An Amazing Meal
With the main dining room lined in warm reclaimed wood and seating arranged for views into the grill, the visual intrigue at Stars is almost as strong as the food. Serving as a perfect complement to the wide ranging but classic menu, the atmosphere at Stars is unlike that of any other Charleston bar and grill.
Enjoy a carefully crafted cocktail on the open Rooftop with a 360 degree view of downtown Charleston. Reserve the close and intimate Wilkinson and Vintage rooms for a special event or party. These private dining areas offer guests the opportunity to dine in the soft glow of an extensive wine collection or underneath the stars on the rooftop! Whatever the choice, a visit to Stars is unmatched in ambience. Take a seat at the exclusive 1930s-inspired Chef's Table, where you can get a first-row view of the chefs preparing incredible dishes!