Stars is pleased to offer an entirely new Happy Hour menu! Grab a few friends and head to Stars for the happiest of Happy Hours in Charleston, SC. Happy hour is Monday through Thursday, from 4 to 7 PM at the Walnut Bar and High-Top Tables!
Whether you need a place to talk business in a relaxed atmosphere, or just want to unwind after a long day at work, our Happy Hour drink specials and food deals make Stars the best option for weeknight fun!
Unbeatable Drink Specials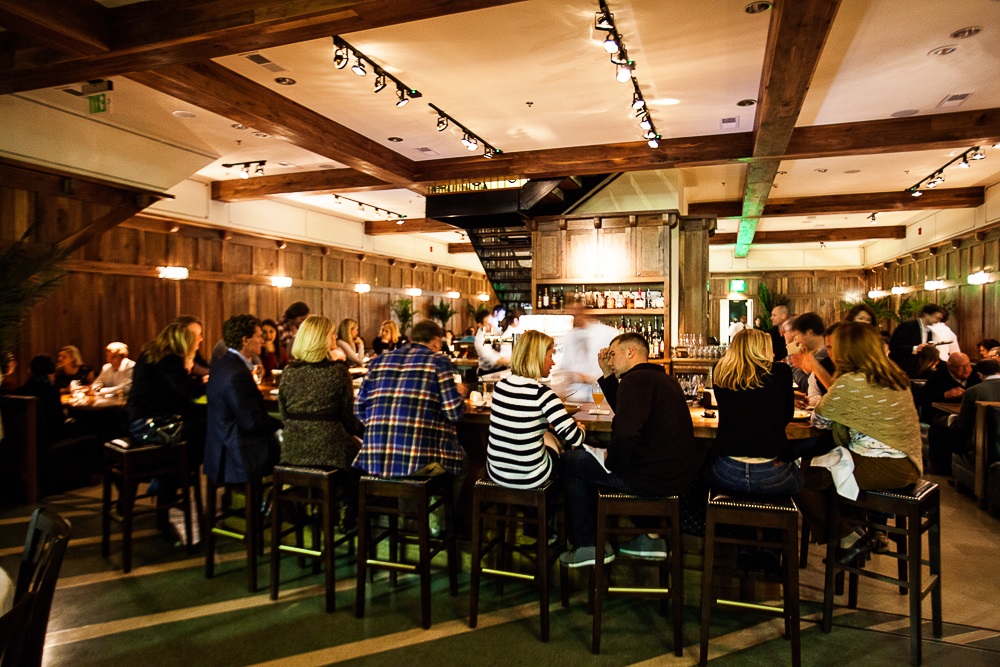 We've changed up our Happy Hour offerings to offer unbeatable drink prices and classic appetizers to our high-top tables in addition to our beautiful Walnut Bar. Either location offers a comfortable, charming atmosphere to enjoy a drink or two. Stop by during happy hour to enjoy great drink specials like $5 house liquors, $2 drafts (Bud Light and Yuengling), half price artisan tap wines and more.
Delicious Appetizers
There are plenty of great app specials on our new happy hour menu too! You'll find unique local selections and timeless classics, all under $10. If you're looking for something to feed a group, try our Spinach and Artichoke Dip or Fried Chicken Wings. Or try our Crab Cake Sliders, served with a mango chayote slaw! Our Baked Oysters "Bingo" offer a unique twist on a classic seafood favorite, baked with sautéed spinach, fresh garlic, asiago cheese, and brandy for an incredible, flavorful result. Check back frequently for new, Carolina-inspired appetizers that pair well with any of our drink selections!
Classic Carolina Cuisine
Stars is proud to partner with local farmers and fishermen to offer exceptional Carolina Cuisine from our 1930s style grill room on Upper King Street, in the heart of Charleston's food and entertainment district. Stars isn't your average restaurant. Our building is constructed to recall the classic grill rooms popular in the 30s and 40s. All restaurant guests have a great view of our open, exhibition kitchen where our expert chefs prepare signature dishes over a wood fire grill.
Our new happy hour menu is the perfect way to get a taste of what Stars is all about! We are pleased to offer deals on delicious appetizers alongside unbeatable drink specials every Monday through Thursday from 4-7 PM. Stop in today with friends, family, or colleagues. We look forward to seeing you!