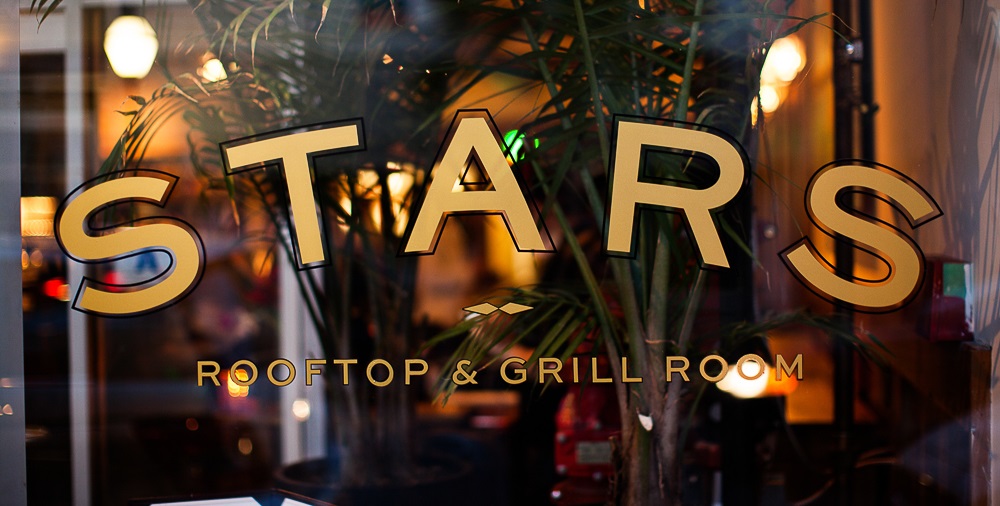 Wednesday. Hump day. The start of the mid-week slump. A long day that demands a great evening. At Stars Rooftop & Grille, we know how much you look forward to unwinding after work. We offer the perfect solution for weekday relaxation! Each Wednesday (and every weekday) from 4-7 pm, join us as we ring in the end of the day with refreshing drinks and appetizing kitchen creations. Seated at our inviting Walnut Bar, a good time is guaranteed. Join us for Wednesday happy hour tonight!
Delicious Apps
Thinking of weekday bar food? We'll do you one better. Our evening appetizer menu features appealing options like our famous Grill Room Sliders, made with premium grass-fed beef, Tillamook cheddar, and caramelized onions and pickles. These mini-burgers are the ideal pick-me-up at the end of the workday.
Or why not make your Wednesday extra-special with oysters? Our Baked Oysters "Bingo," is another menu standout, featuring top-shelf oysters with sautéed spinach, fresh garlic, asiago cheese, and brandy. Two tasty choices for a Wednesday sundown!
Celebrate Tonight
What's late afternoon refreshment without the perfect drink? At Stars, we are pleased to feature $2 drafts of Yuengling and Bud Light along with $5 house liquors—each the perfect complement to our renowned appetizers.
Of course, we also have something special on our menu for wine lovers. For just $5, you can enjoy any one of our great Tap Wines or Draft French Cidre. Talk about something to celebrate!
The Best In Town
Still searching for the best way to commemorate your day? At Stars, you've found it. Come into Stars for Wednesday happy hour tonight—or any weekday—and you're sure to enjoy an unforgettable experience. We have the food, drink, and good times to help get you through the week in style!