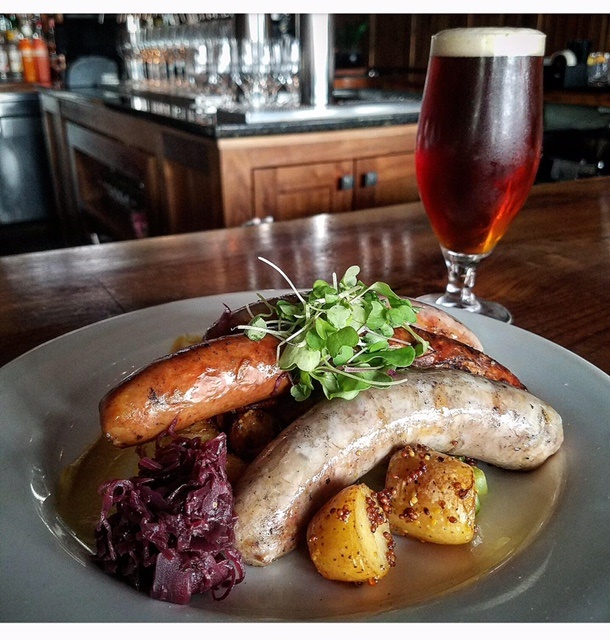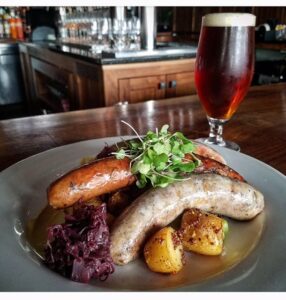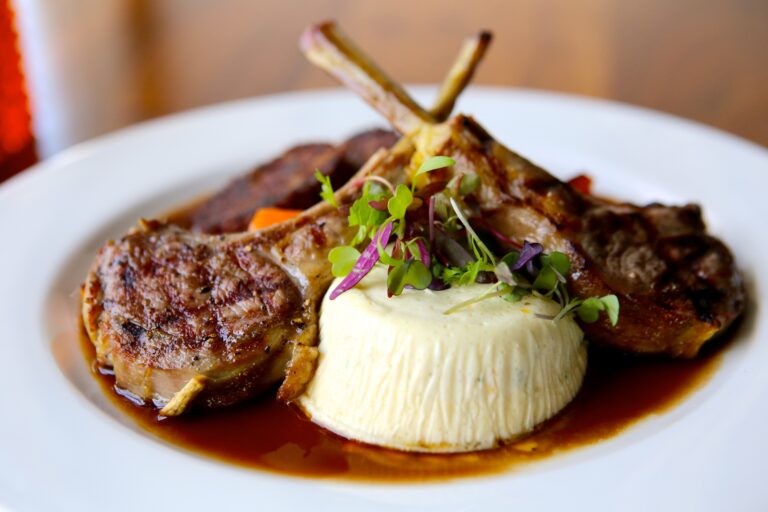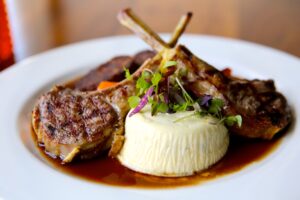 The days are getting shorter and shorter y'all! And the nights are slowly but surely turning cool and crisp. Fall is in the air, and it's the perfect time to enjoy a warm, hearty, expertly prepared dinner at Stars Grill Room & Rooftop.
 Join us tonight and try one of these favorites from our Oak Wood Grill:
Tender cuts of lamb, grilled over a wood fire and served with lightly roasted heirloom carrots, corn pudding, crispy lamp rillettes and bordelaise sauce.
Shoulder tenderloin, grilled to perfection and served with brandy-braised mushrooms, truffled grits from local Geechie Boy Mill, and locally sourced sautéed greens.
Pan Seared Atlantic Salmon
Fresh salmon, seared to lock in tenderness and flavor, served with seasonal vegetables, fresh herbs, potato puree, arugula pistou, and buerre blanc.
Now through the middle of November, we're also serving a special Oktoberfest option! Ask for it and you'll enjoy grilled sausage, traditional German potato salad, and braised red cabbage, served with a side of whole grain mustard. Pair this option with Duck-Rabbit Märzen from Duck-Rabbit Craft Brewery in Farmville, NC. It's a light, German-style lager with soft, subtle malt flavors and 4.2% ABV, which means you can enjoy a few!
No special meal on the town would be complete without dessert, and we've got something to satisfy every sweet craving. Try one of our favorites below, or check out the full menu here.
Smoked Chocolate S'More Pie
Crumbly, flaky Graham cracker crust topped with smoked chocolate, fluffy marshmallow, and toasted almonds.
Homemade Cast-iron Apple Crisp
Locally sourced Granny Smith apples, thinly sliced and baked to golden perfection, topped with oat streusel and served with fresh buttermilk ice cream.
Fall is also the prime season for enjoying our open-air rooftop bar, so grab your dessert and bring it up to our third floor after dinner to sip a handcrafted cocktail, ice cold draft brew, or glass of artisan tap wine against the backdrop of the twinkling autumn night sky!