Here at Stars Restaurant, our chefs love to show off their skills—especially when it's for a good cause! Be sure to visit us during Charleston Burger Week from November 8-15 to enjoy a unique burger with flavors that are out of this world.
The Soggy Bottom Burger
Stars chef Manuel Sequeira has come up with a mouth-watering treat for you all—the "Soggy Bottom Burger." This delicious monster will feature:
Twin 4oz Grass-fed Patties
Truffle Goat Cheese Sauce
Chorizo Chili
French Roll
Whole Grain Mustard
Cornichons
Shoestring Fries
The exclusive Soggy Bottom Burger will be available as a special for the week at $17.95. For every Soggy Bottom Burger sold, we will donate $2.00 to the Charleston Chefs Feed the Need charity.
About Charleston Burger Week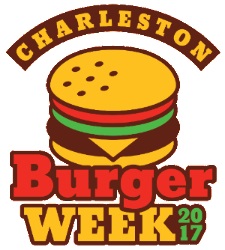 Quickly becoming an annual tradition, Charleston Burger Week is an event that shows big love for burgers across the Charleston area. Whether you're a local regular or a visitor on vacation, it's the perfect time to reward your taste buds with some of the best burgers the city has to offer. But it's not just about great food. All participating restaurants will also be donating a portion of the proceeds to help support the Charleston Chefs Feed The Need charity. This group serves 500 meals per week through four venues to help feed the hungry in the Charleston area. Now that's a burger you can feel good about.
Get Social
To keep up with the latest Burger Week news or to share your photos and thoughts, check out the Instagram (@CHSBurgerWeek) and Facebook event page. Use the hashtag:  #CHSBurgerWeek!