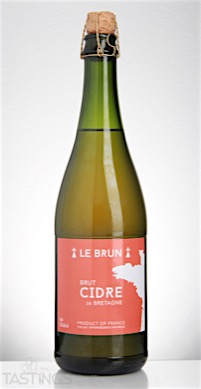 Stars Rooftop & Grill Room is one of the best places to dine, drink and be merry in Charleston, SC. Whether you're enjoying the panoramic views of downtown from our rooftop or taking in the atmosphere of our downstairs Walnut Bar and Grill Room, a drink at Stars is a drink properly enjoyed. To offer more exciting ways to celebrate, we recently announced our new weekday Happy Hour from 4:00-7:00 pm Monday-Friday, which is available downstairs. And we're thrilled to share that The LeBrun Brut Cidre de Bretagne is now available on our Happy Hour menu!
Enjoy French Cider At Stars
A standout addition to an already enticing Happy Hour drink menu, The LeBrun Brut Cidre de Bretagne is a refreshing choice. Sure to please the palate, this spirited cider is full of fresh apple aromas and light notes. With sweetness perfectly tempered by a moderately dry finish, The LeBrun Brut Cidre de Bretagne is a delightfully crisp and inviting beverage, perfect for winter weather.
Available on tap at Stars for just $5 during Happy Hour, the Cidre de Bretagne comes from a long line of world renowned LeBrun Cidres. Since 1955, these ciders have been produced in Brittany, France with traditional methods of natural fermentation and the finest handpicked apples. The Cidre de Bretagne is a fine example of the region's rich cider heritage and carries the mark of expert beverage craftsmanship. Be sure to come in and try it before we run out!
More Great Drink Options
There's something for everyone on the drink menu at Stars. In addition to remarkable beers, ales and wines from all over the world, domestic and local craft beverages are also featured on our eclectic but expansive menu. Sample beers brewed right here in Charleston, SC or enjoy some of the world's finest wines and spirits along with a remarkable meal and conversation.
Whether you're looking for happy hour drinks or a full dinner, the perfect dining experience is waiting at Stars Rooftop & Grill Room. Join us tonight!