Saturday brunch in Charleston, SC is always a special occasion. At Stars, our brunch buffet has the food and drink offerings to help you start the weekend off right. From tasty traditional brunch dishes to new takes on old classics, there's something for everyone enjoy mid-day at Stars! Visit us this weekend on King Street in the heart of downtown Charleston, SC!
A Delicious Tradition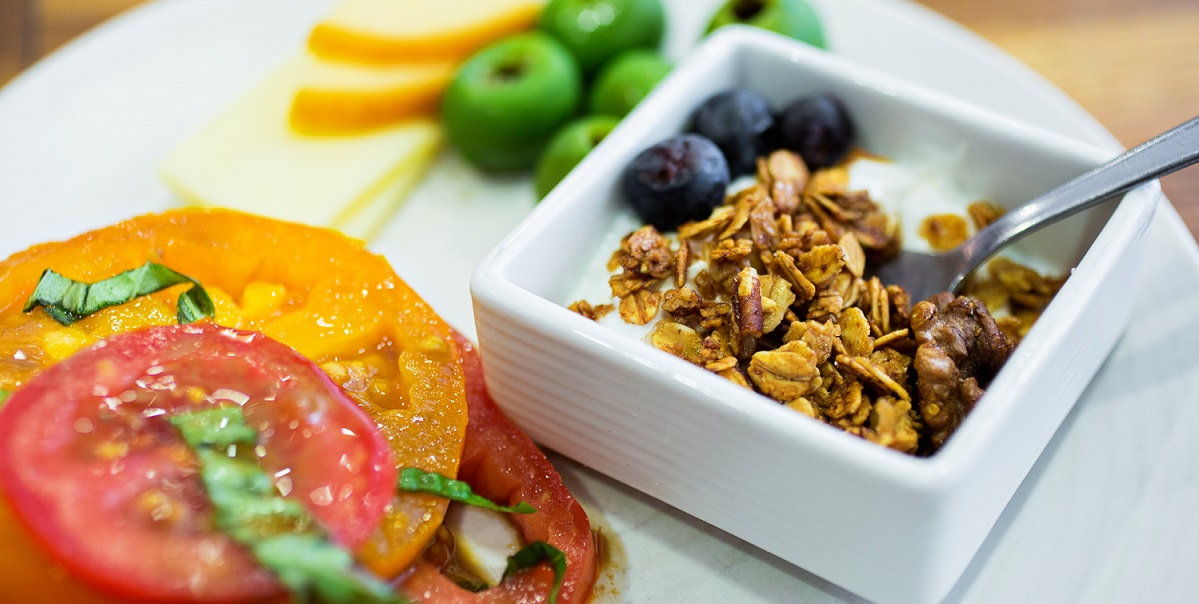 In Charleston, brunch is a serious tradition. It's a time to relax and indulge with friends and family. Our brunch buffet features the foods that help you do just that.
You can start with a selection of refreshing chilled starters like our Wadmalaw Strawberry Salad, made with locally sourced strawberries from John's Island's Ambrose Farms. Our take on the Heirloom Tomato Salad is another light-side favorite, featuring heirloom tomatoes, local arugula, and a flavorful basil salsa verde. These dishes are perfect for a quick morning refreshment! Note that our brunch salads change weekly, so there's always something new to try!
In addition to brunch must-haves like an artisan cheese display, build-your-own omelet station and egg bar, Stars is also pleased to feature several locally-inspired brunch specialties. Sample our take on Shrimp and Grits with a hearty dish featuring Geechie Boy grits, charred corn, and sausage gravy. For those with a fried chicken craving, Stars can certainly satisfy, with our famous Fried Chicken Benedict—served with biscuits, country ham, and a homemade honey-Dijon hollandaise.
No matter what menu items you select, Saturday brunch at Stars always means enjoying unforgettable food infused with the spirit of the Lowcountry. A wonderful midday meal in our bustling grill room is the perfect way to start off your weekend!
Let's Celebrate!
Of course, brunch isn't just entrée items or starters. It's a celebration, after all. With $4 Bloody Mary and $3 mimosa specials, there's no better way to sip into the weekend. Elsewhere on the menu, special brunch style deserts like Mini Chocolate S'mores and Banana Walnut promise to satisfy every sweet tooth! Note that our desserts change weekly, so you'll just have to keep coming to see what we offer each week!
At Stars, weekend brunch is more than a substitute for breakfast or lunch, it's a dining experience. Come and discover what has made us the local's choice for unmatched food and drink. We look forward to serving you.